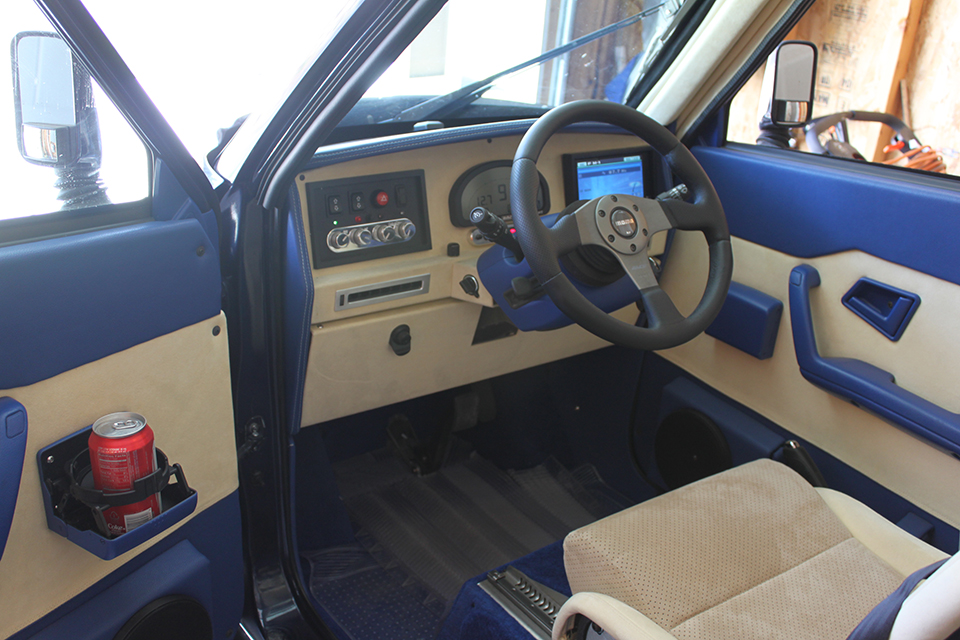 Roomy
The Tango appears very small from the exterior because of the lack of a passenger seat to the side of the driver. Actually, the distance from the center of the steering wheel to the inside door panel is 1/2" more than that of a Subaru Outback, and only 1/2" less than that of a Dodge Ram pickup. Men as large as 6-foot 10-inches tall and 325 lbs have said that they are comfortable in the Tango.
Quality Detailing
The Tango is is fitted with custom Sparco seats, front and rear, to give support for the 4-point harnesses and still be easy to get in and out of. The dash includes a 400-Watt sound system, CD, DVD, Sat-Nav and backup camera. It has simple controls for heat and air conditioning that allow for precise variable temperature directly from the vents. We believe this is superior to a climate control system that is trying to accommodate a sensor rather than the person that's being affected. There is no more accurate system than being able to directly control direction, volume, and temperature of air that is blowing on you. There are cup holders on each door, allowing a cup to be placed in the door that is not used. There is also one for the rear passenger.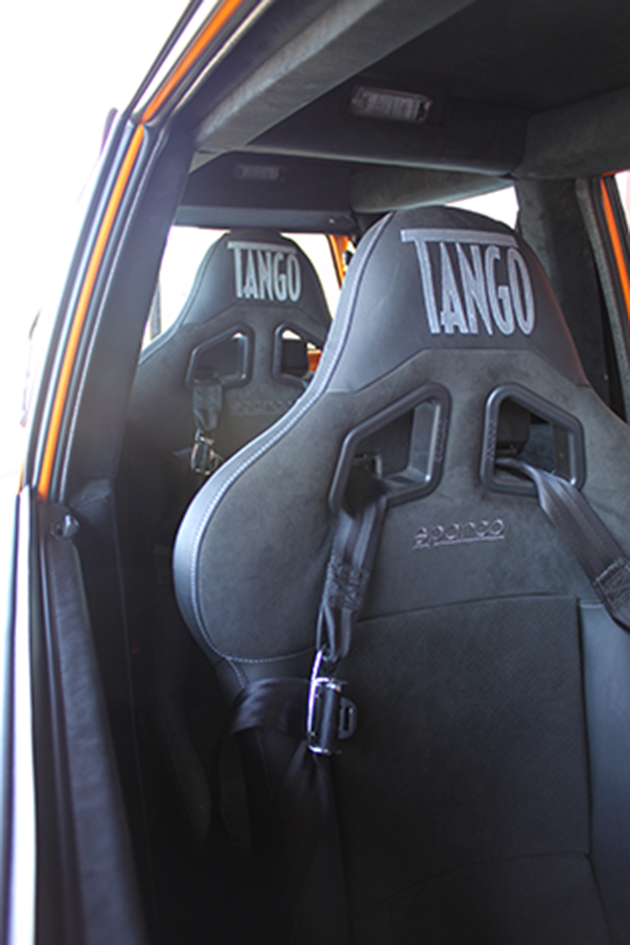 Back Seat and Storage
Typically the Tango is used for single-occupant commute or shopping trips. If the removable rear seat is taken out, there is over 10 cubic feet of storage, easily accessible through the back hatch.
If the back seat remains in place, items can be secured with the handy 4-point harness (it does a great job keeping groceries right side up when cornering!). There is also room on either side for a handbag and groceries.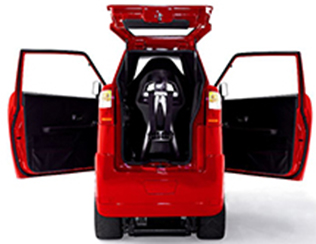 "The significant problems we face cannot be solved by the same level of thinking that created them."
"The formulation of the problem is often more essential than its solution, which may be
merely a matter of mathematical or experimental skill."
"If I had an hour to solve a problem I'd spend 55 minutes thinking about the problem and 5
minutes thinking about solutions."
― Albert Einstein
New Zealand Site
United States Site